Tsp. 31 S., Rng. 08 W.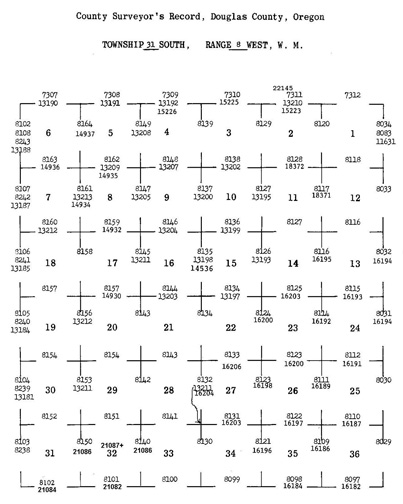 General Land Office Survey Index
This township is entirely within the boundaries of the 2011-2012 Coquelle Trails Project. It includes Sixmile Ridge, Twelvemile Creek, and Coquille River in the Bridge-Remote Historical District. This survey was completed in 1883, and mapped in 1883 (Byars 1882).