Tsp. 32 S., Rng. 10 W.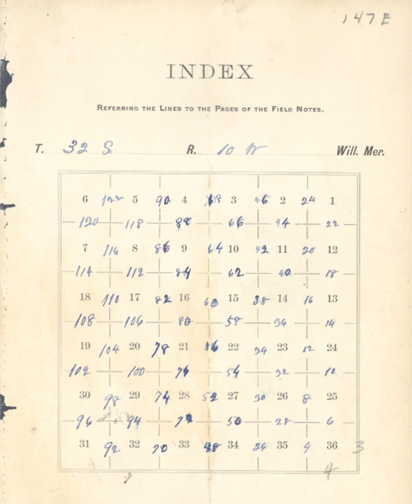 General Land Office Survey Index
NOTE: THIS INDEX MAP DOES NOT CONFORM TO THE PAGE NUMBERS IN THE TABLE.
This township is entirely within the boundaries of the 2011-2012 Coquelle Trails Project. It includes Table Rock, Foggy Creek and Coquille River in the South Fork Historical District. This survey was completed in 1883, 1901, and mapped in 1902 (Dickerson 1883; Pershin 1900).